Here's the new cat I mentioned yesterday.
He's about 5 feet tall, acrylic on canvas…
$275.00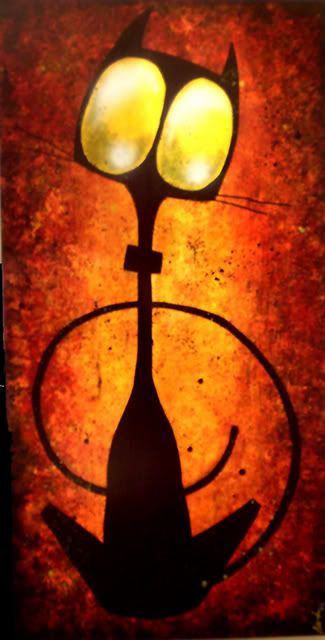 Been awhile since I did one this size
but I think it's much better than the last large ones I did.
He will be one of the new pieces available this weekend
at the HexXt show I posted about last week.